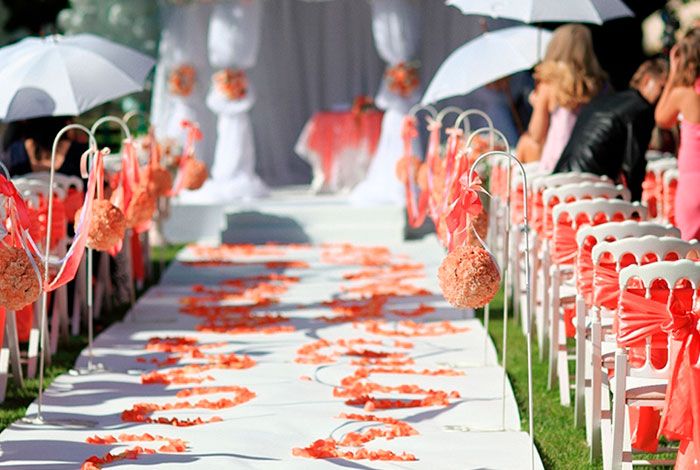 Weddings and Events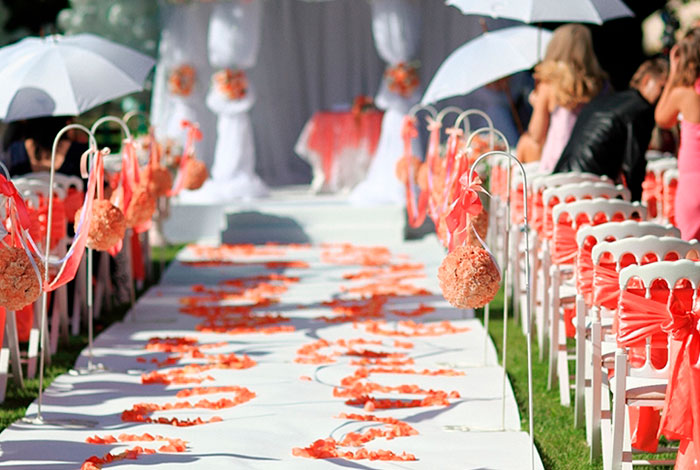 Entrust us with the organization of your wedding, or any other private or corporate event, and this day will forever be remembered by your guests!
Organization and coordination of a secular wedding ceremony or event. The secular ceremony is led by an official representative. The ceremony is fully personalized to order according to the customers' taste (texts, language, progress of the ceremony, etc.)
Choice of place for your ceremony or party: Castle or private estate in the Bordeaux region
Decoration and floral arrangements (room decoration, ceremonial arch, tables, pavilion, bridal bouquet, groom's boutonniere, etc.)
Hairdressing and makeup. If you wish, you can order makeup artist and hairdresser for the bride and her bridesmaids
Photo session with a professional photographer (optional: ceremony only, or ceremony + evening photo session)
Dinner is organized either by the Château's restaurant or by a guest chef. Musical accompaniment, background music during the ceremony.
Musical accompaniment in the evening (musician, singer, group, orchestra or DJ). The musical style depends on your tastes. We will select the best musicians for you.
Transport: Bus rental, luxury cars, vintage cars. Guest transfers.
And other services (fireworks, night launch of lanterns or luminous balloons, services of a magician who will entertain the guests by performing his show in the public, as well as various types of shows, dances and concerts)