Basque Country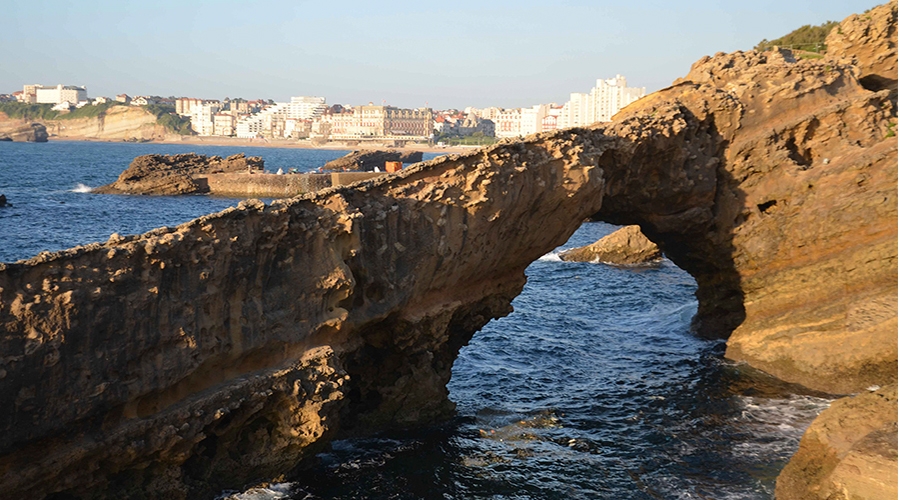 Understanding the Basque Country means understanding the subtle alchemy that unites language, man and his land.
Discover the local seaside resorts, mountain villages and popular Basque bistros and immerse yourself in this unique and authentic culture.
Example of program
10:00 – walking tour – walk through Bayonne, the capital of the French Basque Country
Bayonne will take you on a journey through the centuries! Starting with its magnificent Gothic cathedral – a World Heritage Site in 1998, as part of the pilgrimage route to Santiago de Compostela – to the walls of the fortress, the monastery and the old castle. Here, you really travel through time!
12:30 – Lunch in a restaurant of traditional Basque cuisine
14:30 – Excursion to Biarritz: The beach of the kings.
Today, this pearl of the Atlantic floats on a wave of turbulent youth. In addition to the traces left by Napoleon III and the Empress Eugene, Biarritz shows its new face of the city of carefree luxury with a slight shade of glam rock
16:00 – Walk in Saint-Jean-de-Luz, fishing village with authentic Basque charm and the picturesque bay inside the city. Then walks in the most picturesque small Basque villages.
19:00 – San-Sebastian / Donostia
San Sebastian is a true treasure of the Basque country, with its magnificent Baroque and Gothic architecture, picturesque old quarters where you can taste delicious pinchos, or with its beautiful beach with breathtaking view of the bay
21:00 – Dinner in pinchos bars or at a restaurant
23:00 – Back to Bordeaux